'Halloween style' can mean many different things, from CosPlay to 'high fashion' to full on Goth darkness, and everything in between. But before we begin I feel I should come clean: when I was growing up in the 70s and 80s, we didn't celebrate Halloween. However, as a teenager I grew to love skulls, darkness and 'death', so I'm all for celebrating the style of Halloween.
In true zombie fashion, I've *stumbled* upon these great Halloween style ideas for you to celebrate your inner goth. I'm fairly sure the girl above would have approved…
1. Iridescent red and black feather epaulettes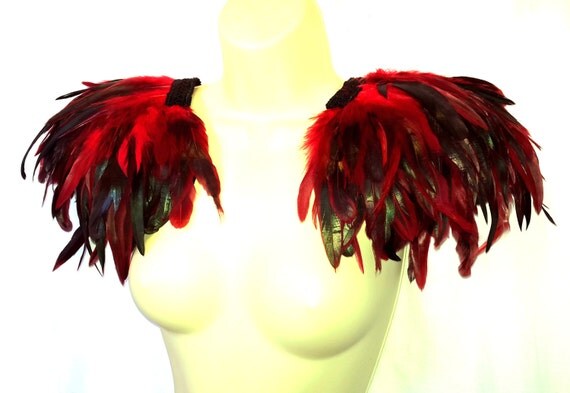 Add this set of Iridescent red and black feather epaulettes to a black vest for instant steam-punk style and loads of drama. This maker has many styles of feather epaulettes, but I love these for being both 'goth' and adding a crash of colour. They'd actually look great with almost any Halloween style, I reckon.
2. Poison bottle
Swig from a stylish poison bottle by Jillian Riley. This is probably the *most* Halloween-esque from Jillian's collection called The Birds (appropriately enough). They're all amazing and dark, and this is only one of my favourites.
3. Bride of Frankenstein brooch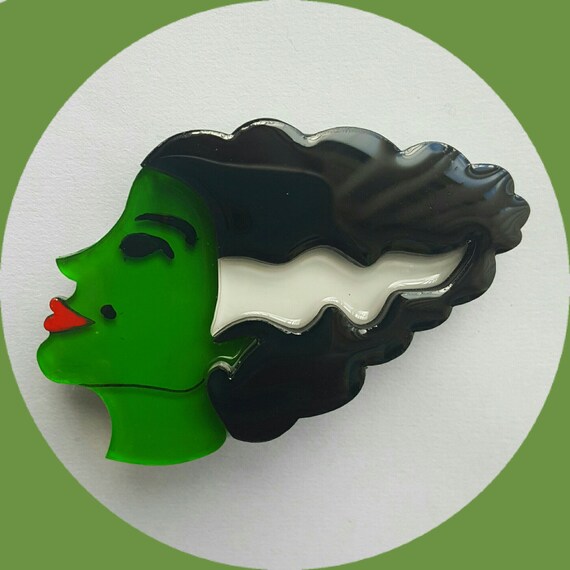 Celebrate the queen of the streak with a Bride of Frankenstein Brooch. Absolutely loving the beauty spot and she's definitely trouble with those killer red lips.
4. Black Goth leggings/pants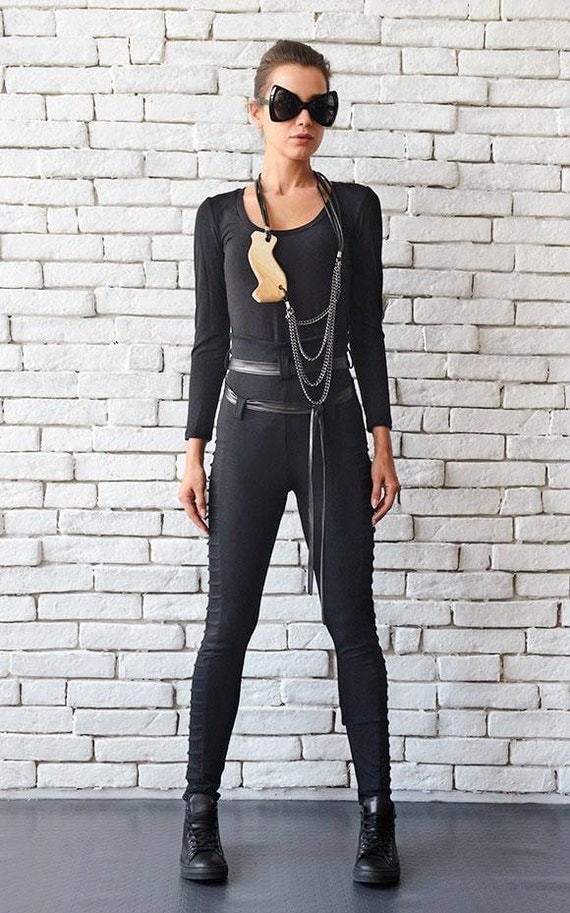 Every goth needs black leggings amirite?! No trick, only treat – these Black Goth Pants are both extravagant and modern, as well as super stylish. I love finding great fashion items from independent makers, and these are absolutely killing it.
5. Wintercroft paper masks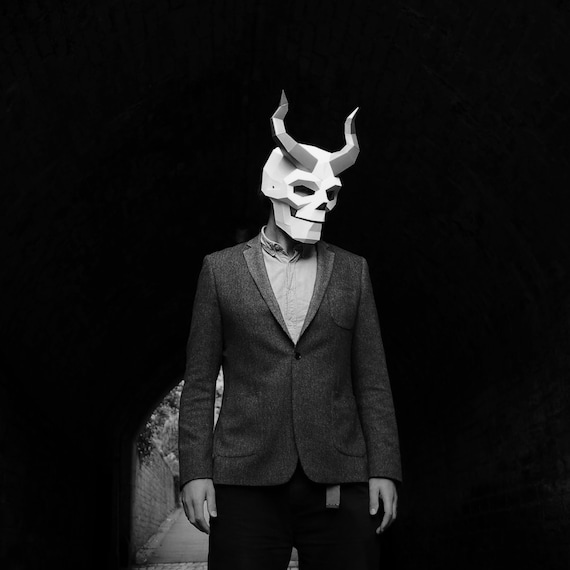 Disguise your own skull with a Wintercroft paper mask. There are loads to choose from, some in fantastic colours, so you'll definitely find something you like for your Halloween partay requirements. They're made from recycled card and you build the mask yourself – dead easy.
6. JC Middlebrook skull necklace
You'll look ghoulgeous in my JC Middlebrook Skull chain necklace. There's actually several items of lace skull jewellery available including more neck lace and some earrings. The skull motif design is lighthearted rather than 'scary' so these could be the perfect fun accent to a Halloween outfit.
?